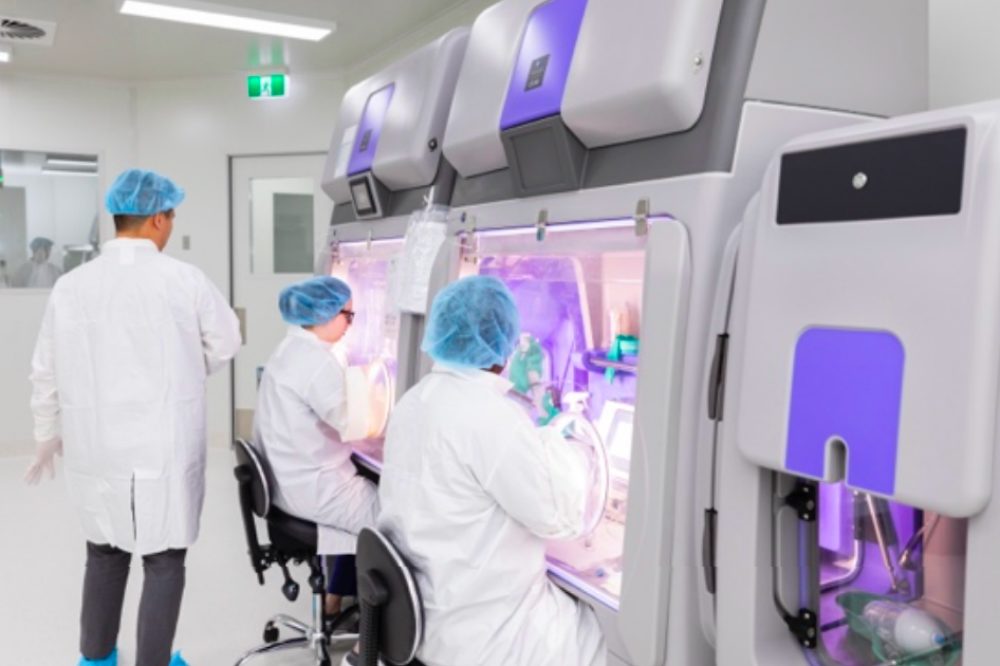 General Consulting February 2020
Breakthrough in Managing Sterility Assurance Risks in Sterile Compounding as PureIV granted GMP license
Share
Perth-based PureIV, a CBE client, has obtained a TGA GMP license for sterile injectable compounding, in a significant breakthrough, mitigating serious potential risks to patients, with the use of isolator technology.
Congratulations are in order for the great team at PureIV, along with thanks from CBE for being invited to participate in such a productive partnership. The long term benefits to patients and healthcare providers are exciting.
The breakthrough is significant, not only with the licensing milestone, but because of the innovative isolator technology we chose to significantly reduce potential patient risk. It is acknowledged that aseptic processing in general, and the compounding of Large Volume Parenterals (LVPs) in particular, present a potentially high or even fatal risk to patients - particularly those that may be immunecompromised - if the product is not sterile.
This initiative addresses several of the issues I raised in an article last year on the manufacture of sterile compounded injectable products, posing the question: Risks Associated with Compounded Sterile Products - Tip of the Iceberg?
For those of you not familiar with PureIV, it has state-of-the-art facility purpose built for sterile pharmaceutical compounding in Perth, servicing both public and private hospitals and day surgeries across Australia. PureIV provides high end sterile compounding using elstomeric infusors, syringes, CADD casettes and total parenteral nutrition (TPN). Given this significant milestone, we wanted to document our journey together.
Our Journey with PureIV
In December 2018 CBE and PureIV management worked together to establish a project plan to obtain a GMP license within 12 months, an ambitious and aggressive timeline.
Our team consisted of:
Andrew Watson - Facility design and qualification and project manager
Steve Williams – GMP, risk management, PQS and process validation lead
Justine Mann – Sterility assurance, media fill and microbiology lead
Maurice Parlane – Computerised systems and
Rai Karkins (CBE associate) – PQS Systems developer
We worked with the very professional management at PureIV (all pharmacists), who stepped up to every challenge. The PureIV team were dedicated to placing patient safety and on time delivery of essential medicines to their customers above all else.
One of the critical decisions early in the project was to implement isolator systems, a relatively new technology for sterile compounding operations in Australia. Why isolators? Our reasoning was we wanted to assure that the aseptic compounding process had substantially lowered aseptic risk and isolators provided that opportunity.
Our risk assessment identified that the isolator system we chose, Bioquell, was essentially a closed system. This was critical because in sterile compounding there is no opportunity to conduct post fill sterility testing of the finished product – the patient is generally infused within 24 hours of the preparation. Since the systems were closed processing and only used disposable technology this also opened up the opportunity for a reduction around potential cross – contamination of follow on products.
The added advantage of the Isolators was that the extent of environmental monitoring and gowning standards in the background room could be scaled back, saving time and money.
During the project the PureIV/ CBE team developed the following critical systems:
Validation Master Plan (VMP) and validation execution program;
Multiple process based risk assessments;
Pharmaceutical Quality System (PQS), including a risk management program;
Master Batch Records and associated GMP support records;
100% inspection of final product and release for supply under the control of QA;
Environmental monitoring programs and air visualisation studies for the isolators;
Validated disinfectant /sanitant programs;
Media fill programs that accommodated all device and product combinations;
Validation of the computerised systems;
Qualification of the Environmental Management System (EMS);
Staff training programs, particularly in aseptic processing.
In mid 2019 the TGA inspected the facility and operations and in December 2019 PureIV received their GMP license. It should be noted that the TGA inspectors provided extremely valuable critique and comments at the design phase and during the inspection which made our journey easier.
This project has shown that using best practice isolator technology can deliver a much safer product for the patient, under a fully developed GMP system in just over 12 months.
CBE would like to acknowledge the PureIV team overall but particularly the leadership and efforts of Chris Shenton, Travis Bailey, Sarah McGlue, Dustin Sim and Mark O'Shea.

Author: Steve Williams – Partner and Senior GMP Consultant.