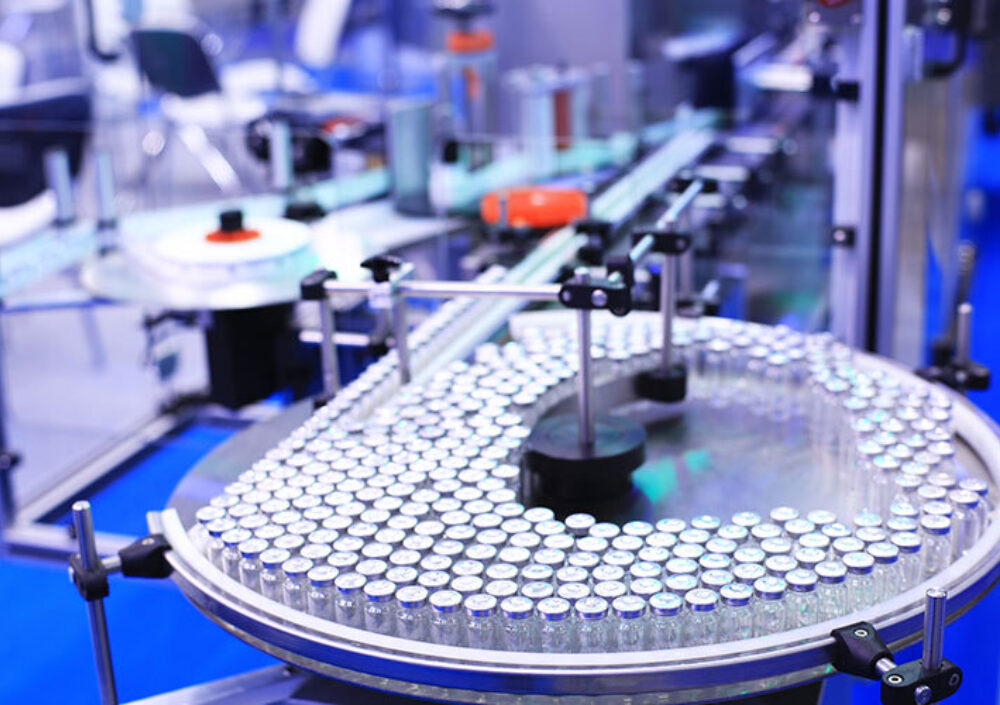 Consulting July 2020
The Success Secrets of Good Manufacturing Practice (GMP)
Share
However you choose to look at the manufacture of Medicinal Products there is only one pathway to success and that path's processes must be underpinned by Good Manufacturing Practice. There are no hidden secrets here, as the "Rules" are detailed by the U.S. Food and Drug Administration (FDA), Code of Federal Regulations, PIC/s PE009-14, the European Eudralex, Pharmacopoeias, ICH and a multitude of industry guidelines. The real secret is to apply them effectively, with precision and to identify your gaps and areas for improvement.
---
Good Manufacturing Practice (GMP) – the secret to success

Despite the GMP "Rules", we continue to see failures to comply with its effective application in both large and small organisations. The most serious infringements and breakdowns result in product recalled from the market and regulatory "Warning Letters". Close to home the TGA (Australian Therapeutic Goods Administration), reported 41 drug product recalls in the 2018-2019[1] period alone.
This article takes a look at some of the underlying causes of failure to comply with the regulatory requirements and some key elements to success in Good Manufacturing Practice (GMP). But first it is worthwhile to examine where and why GMP requirements were established.
History of GMPs
Different forms of GMPs have been around for over a century and have evolved to emphasise the concepts of quality assurance, rather than quality control or reliance on testing. Unfortunately, significant changes in the GMPs, and the need for strengthening controls have come in reaction to historical events, compromised patient safety and in some cases loss of patient lives. One of the most significant was the Thalidomide case of the 1960's causing serious deformities detected in over 10,000 newborns. From this event the first enforceable GMPs for finished pharmaceuticals were published. The present GMP rules, in various forms, have been in place of almost 60 years.
Every national regulator has varying levels of GMP regulation. The Pharmaceutical Inspection Cooperation scheme (PIC/s), in parallel with the EMA, lead the international development, implementation and maintenance of harmonised GMP standards and quality systems for Inspectorates and industry. Member countries including TGA, operate to these high international standards. The US FDA also promulgate extensive regulations and guidances in this area but take a slightly different approach to enforcement of the rules.
Current Day Issues
Even now with robust and heightened rules regarding GMP's, companies still have difficulties in interpretation, application and over reliance on post production controls. Additionally, GMP's continue to evolve as "best practice" to become the new regulations of the future, however many companies lack the ongoing infrastructure and personnel investment required for robust sustainable compliance.
GMPs are often still viewed in many companies as a set of external rules imposed by regulators rather than an essential framework which underpins product safety and quality. We need to look beyond the rules themselves and focus on their intent and practical application as our industry does not have the luxury to learn from our mistakes.
Where companies can go wrong
Over reliance on Quality Control (QC) Testing - The Sterility Test Example
It has been well understood by industry and regulators that "you cannot test quality into products" . Once the product has been manufactured the quality has already been established and therefore testing becomes a means for hunting already present defects.
In 1975 the FDA clearly established that there had been, multiple cases of patient septicemia and death due to non-sterile injectables that had passed the sterility test. One may ask, how is this so? The reality is that, the sterility test relies upon testing 20 (or less) containers from a batch, however the likelihood of detecting an individual contaminated container is statistically very low. Microbial contamination may not be evenly dispersed throughout the batch and incidents may have occurred during particular processing events so batch defects are localised, not systemic. It is a well understood and documented that the sterility test sampling plan only enables the detection of contamination in a lot in which 10% of the units are contaminated. Meaning, if a 10,000-unit lot with a 0.1 percent contamination level was sterility tested using 20 units, there is a 98 percent chance that the batch would pass the test [2] and contaminated units may enter the market. Clearly unacceptable for the patient.
The sterility test, while mandated, is therefore a limited test and a pass does not assure a sterile product. It is a poor substitute for Quality Assurance, GMPs and appropriate aseptic process validation. If one is relying solely on the outcome of the sterility test, the likelihood of success is limited and the term "you cannot test quality into medicines" becomes self-evident.
The manufacturer of sterile injectable products has heightened responsibility for patient safety, due to these high risk product categories. Patients receiving medication by injection can be hospitalised and under care of clinicians and maybe seriously ill or immunocompromised. An injection of contaminated product may be lethal. This is why the GMPs state, for sterile products:
"The manufacture of sterile products is subject to special requirements in order to minimise risks of microbiological contamination, and of particulate and pyrogen contamination."
Understanding the need for planned contamination control strategies, building quality assurance into the process, the need for process validation and rigorous in-process controls over bioburden are the essential components for protecting patients. There is no reliable "end-point test" to determine if these controls are sufficient and thus the importance of current best practice (cGMP) becomes critical. The interpretation and understanding behind the "rules" within Annex 1 is essential.
Lack of understanding Quality Obligations and instilling a Quality Culture
Long gone are the days where quality is the responsibility of the Quality Control Unit. Everyone in an organisation should know how they contribute to producing a quality product. Quality compliance is a continuum not a point in time when the Inspectors roll in. A satisfactory inspection merely means we met requirements at that point in time for the sub-set of areas inspected. Current GMPs now talk about continuous improvement and a quality culture mindset. Manufacturers are now expected to be able to demonstrate that they are addressing these two facets of quality management.
What are some of the components to success?
Understanding, our obligations under regulations and understanding our unit operations, risks and mitigations, our contamination control points and our critical process parameters are essential steps in assuring product quality. We are also now expected to have documented an over-arching contamination control strategy. Some specific areas of focus include:
Supplier Assurance - Starting Materials /Active Pharmaceutical Ingredients (APIs)
This is where quality starts. APIs, excipients and container/closures can originate from poorly regulated or even non-regulated suppliers. Historical events have taught us that adulterated / contaminated starting materials can have disastrous effects on patient safety, the most notorious being the ethylene glycol contamination of cough mixture, resulting in over 100 deaths and illness. Industry is now moving back to comprehensive receipt testing and placing less reliance on C of As from unregulated sources. GMPs mandate that manufacturers risk assess and qualify their suppliers and supply chains for this reason.
Quality on the Production Line
Product quality originates from the production line. All the rest of GMP is enabling. By this we mean that it's no good having a perfectly tuned PQS, sophisticated testing programs or a best practice quality reporting system if the production line is not validated, not in control and producing defects. Quality is built outwards from the unit operations. This is why there is now so much emphasis on establishing and documenting our CPPs and CQAs, and their relationships through a Control Strategy.
Sterility Assurance
Sterility Assurance relies upon validated aseptic processes, starting with sterilised components and filling equipment, certified controlled cleanrooms, qualified machines and validated cleaning and sanitation programs. Each step in the process should be evaluated for potential risk and under GMP rules, sterilisation validation, sanitant effectiveness studies and aseptic process validation, under "worst case" conditions, provide assurance that the probability of a non-sterile unit (PNSU) is extremely low. Finished product testing alone cannot provide this assurance.
Value Added Environmental Monitoring (EM) Programs
GMPs require comprehensive environmental monitoring for control of particulates and viable organisms This monitoring also supports the certification of all cleanroom grades, especially Grade A, the critical operating environment. An intensive GMP compliant, risk assessed and revalidated EM program, that is formally reviewed monthly by QA representatives, provides supporting assurance of a low PNSU (probability of non sterile unit). However, trending of data is equally as important as any one point in time result. The EM program also supports a mandated comprehensive contamination control strategy. Despite this requirement EM programs are generally seen as lag indicators, not lead indicators, of control. Without trend analysis, and action when an out of trend occurs, their value is limited to a point in time.
GMP Batch and Testing Records, Traceability and Release to Patients
GMPs expect rigorous documentation of batch processing and testing records, data integrity reviews and evidence of compliance to specifications before any product can be released to patients. The evidence for each production step is independently audited by QA representatives,to ensure there have been no errors or omissions that may compromise product quality and safety, before the batch is released. The integrity of the QA release step is always reviewed by GMP regulators during GMP licensing inspections. This comprehensive GMP documentation system provides independent confidence of process integrity, which is underpinned by the testing programs. The GMP documentation system also enables failure investigation, rapid traceability of materials in the event of an incident, recall, complaint or supplier problem.
Quality Assurance Programs
QA, or the PQS, are integral to, and mandated by GMPs. QA programs are independent of production and testing and provide oversight to minimise patient risk. QA oversight involves SOPs, internal audit, deviation/error investigation, CAPA, change management, validation, operator training, annual product quality review and formal risk management, all of which are designed to continuously improve the effectiveness of the quality systems and enable the prevention of problems that may impact patient safety and product quality. An often asked question is "Who is responsible for Quality?" There is no one single right answer and everyone is collectively responsible, however Production actually make the product so it's that group that has a significant impact on product quality. This should be reflected in training operators and accountability metrics.
Regulatory Oversight and Compliance Inspections
While the government inspection programs can be extensive and rigorous, they enable GMP regulated organisations to have their practices and decisions independently verified but only as a sampling exercise. In practice good regulators can provide very valuable and positive feedback during inspection that assists companies to strengthen their quality systems. Regulatory inspectors visit multiple companies annually and therefore often provide knowledgeable information. Listen very carefully to their feedback.
Embedding a Quality Culture
While procedures are necessary, we need to educate beyond that framework and encourage and support personnel to do what is right (even when no one is watching!). Quality culture is best exhibited by the actions of the most senior representatives in a company and consequently become a pillar of the companies quality culture. Both good and bad culture flows downward through organisations. This is why the GMPs now require top management to attend quality/management review meetings and, through escalation systems, engage visibly with quality matters.
In summary
Given the history of GMPs and the "rules" that have stemmed from protecting patient health and safety concerns, the need and reliance on understanding and implementing Good Manufacturing Practice continues to be essential. It remains to be the "not so" secret to success. A loss of focus, poor implementation or lack of investment can result in loss of patient life and loss of business reputation.
Unfortunately, recalls continue to occur, particularly on batches which have been accepted for release, potentially based on finished product testing "You cannot test quality into products."
There is no substitute for the practical and planned application of "good" and "current" Good Manufacturing Practices and understanding areas where you may have gaps or unrecognised potential risks.

Should your firm have interest in a diagnostic or gap analysis relating to your application of GMP's please contact one of our directors at CBE who would be happy to assist you in developing practical, sound and compliant strategies.
[1] Therapeutic Goods Administration, Annual Performance statistics report July 2018 – June 2019
[2] Sterile Drug Products Produced by Aseptic Processing — Current Good Manufacturing Practice (US FDA, 2004)